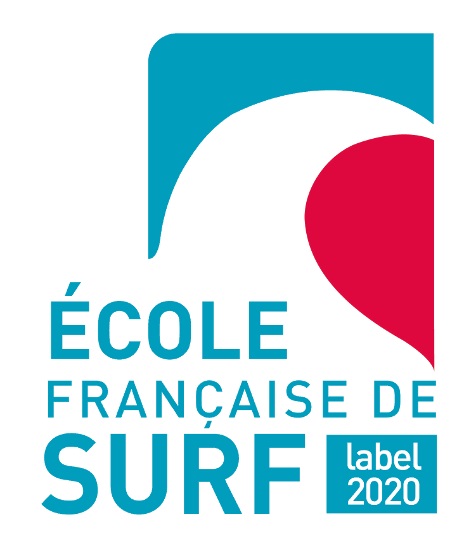 SURF LESSONS IN BIARRITZ
Surf lessons Biarritz, Biarritz Paradise Surf School
Created in 2005 by Mathieu Cerramon multiple champion of France Master
SURF LESSONS
KIDS
Kids don't need to know how to swim!
Surf lessons and surf courses for kids in Biarritz! Group from 4 to 6 kids max for 1 instructor. Formulas specially designed for kids during the holidays. The goal is to have fun in complete safety while discovering the ocean and surfing.
SURF LESSONS
JUNIORS / ADULTS
GROUP OF 8 PEOPLE MAX FOR 1 INSTRUCTOR
Surf lessons and surf courses for juniors and adults in Biarritz !. The frame is made in water. All equipment is included as well as insurance from the French Surfing Federation.
This formula is intended for beginners and intermediate levels solo in family or in group.
This formula is available from April to June and September to November. 1 lesson per week
SURF LESSONS
CUSTOMIZED
CUSTOMIZED SERVICE ACCORDING TO YOUR REQUEST
Surf lessons and surf training in Biarritz more individualized more personalized.
GROUP OF 4 PEOPLE MAX FOR 1 INSTRUCTOR
This formula is intended for beginners and intermediate levels; it allows you to evolve in a more intimate setting.
We design a tailor-made service for you according to your request.
Here are some suggestions.
La meilleure école de la côte ? Pour une réservation de dernière minute d'un mini stage composé de 3 cours de surf chacun avec ma copine, ce fut juste une révélation pour nous. Tout le personnel de Biarritz Paradise est composé de personnes géniales, passionnés et toujours accompagnés d'un sourire en plus d'être très arrangeant. Notre niveau s'est vraiment amélioré entre notre premier et dernier cours. L'avantage d'avoir des moniteurs différents à chaque session était de bénéficier de conseils différents venants de chacun ce qui permettait de nettement s'améliorer. À refaire ? Oui totalement, en plus le spot de Marbella Beach est super ! PS: Les cours du matin à 8h sont vraiment les meilleurs car personne sur la plage.

Отличная школа серфинга Понравилось все: удобный сайт, где подробно расписаны стоимость (выгоднее конкурентов) и можно записаться на курс. Консультация и обучение возможно на английском (и даже на русском языке (спасибо инструктору Кену)) После первого занятия для полных новичков мы освоили основополагающие приемы серфинга. Конечно, в идеале надо брать курс дней на пять, но и за один урок впечатления незабываемые. Спасибо! Очень рекомендуем!

Super Grande première pour mon loulou de 6ans et des le premier cour c'est l'enchantement... nous voila partit pour 1 stage de 3 jours ,prix très correct avec assurance comprise (115€) et coach au top du top hyper pédagogue!!! En bref ils sont tous au top de l'accueil au moniteur😉

Bonne pédagogie Nous étions un groupe de 6 dont 4 grands débutants, ils ont tous repris un 2ème cours! 🙂 Equipe au top sur un spot sympa

Cruiser06141212750
2019-06-09
Que du bonheur ! Le logement est propre avec tout ce qu'il faut, les cours sont sympa et bien fait, et l'ambiance vraiment génial ! Je recommande

Curious13197499758
2019-05-13
Parfait Une équipe excellente, très pédagogue, attentive aux détails. Idéal pour rapidement progresser en s'amusant. Hautement recommandé sur Biarritz

Accueil chaleureux, équipe de choc, rien à redire Logement super, proche de la gare. Bien desservi en bus à 7 minutes de la plage et 10 minutes du centre ville. Équipe très accueillante. Ils sont venus nous chercher à l'aéroport et nous ont raccompagner. Les moniteurs de surf sont à l'écoute de nos besoins (nous étions novices), présents mais pas étouffant. Une merveilleuse expérience et un chouette séjour de deux semaines.

Super ! Le prof était génial ! il était très à l'écoute, il explique bien et nous encourage, on s'est régalé !!!

Super école de surf Professeurs à l'écoute et cours adaptés aux familles comme nous qui avons deux garçons de 9 et 12 ans. De supers moments merci à toute l'equipe
Une équipe de professionnels sympathique et dynamique Perrine a découvert le surf à l'âge de 7/8 ans avec Biarritz Paradise Surf School et toute la fidèle équipe de Matthieu (Alix, Amandine, Ken, Alexandre, Anthony ...) et depuis elle ne se lasse pas d'y retourner tous les ans. Elle a maintenant 15 ans!!